Getty Images
Grammy best dressed 2022. Award nights are incomplete without knowing the best dressed. The red-carpet moment is as celebrities show off their custom designs. Apart from the nominations and awards themselves seeing stars all dressed up for an award and then everyone is checking out their outfits is intriguing. 
Events like Grammy or any other award night are more about individual fashion.
Nevertheless, the most dressed females are the ones who catch our attention, make our stare worthwhile, and send a message through their outfits. Looking through the evening's stylish outfits will inspire fashion lovers now and in years to come. 
Here are the best dressed female celebrities in Grammys 2022.
Grammy best dressed includes;
Grammy Best Dressed
1.

               
Sza at the Grammys  
Getty Images
Sza wore a Jean Paul Gaultier SS06 RTW gown to the 2022 Grammys. It is what we would call a flower-like appearance. In addition to bringing out her curves, it embodies her style. Fashion enthusiasts and Grammy fans would be inspired by this dress for years.
2.

 

Tiffany Haddish at the Grammys (Tiffany as Grammys Best Dressed)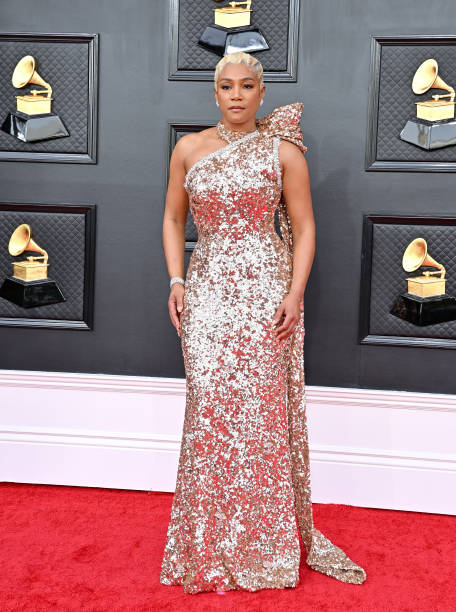 Getty Images
Tiffany Haddish wore an embezzled custom Prada gown and Norman Silverman jewelry to the 2022 Grammys. Her dress was styled by Wayman and Imicah. She looked flawless in her shimmering dress and everyone was stunned by her look.
3.

     

Snoh Aalegra at the Grammys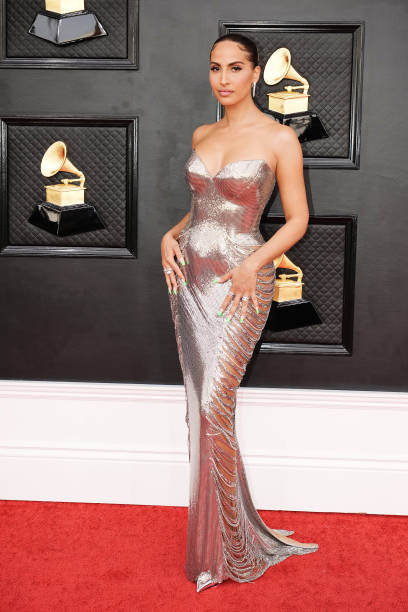 Getty Images
Snoh Aalegra wore a custom Atelier Versace silver metal dress at the 2022 Grammys which was effortlessly stunning and was already declared best dressed by fans. 
4.

     

Dua Lipa at the Grammys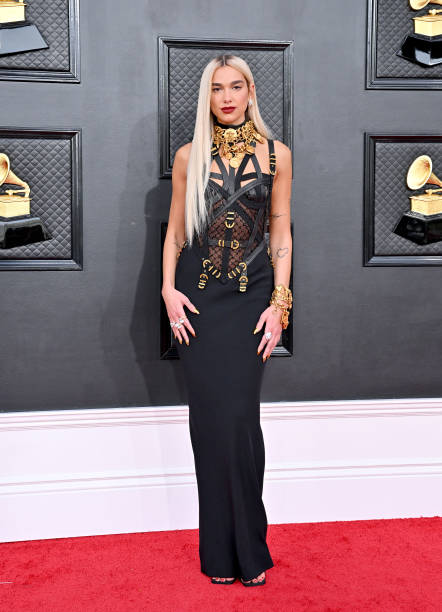 Dua Lipa attended the Grammy in a custom leather bondage look from Versace's Fall-Winter 1992 collection. The Versace dress Dua wore to the Grammys has been worn by Christy Turlington. The dress was described as awesome and well accessorized. 
5.

  

Lady Gaga at the Grammys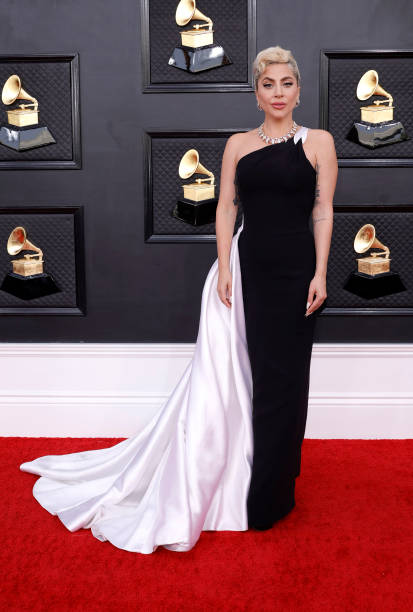 Lady Gaga attended the Grammys in a custom look from an Armani Prive gown to the 2022 Grammys. 
Gaga is known for always wearing iconic outfits to any event, and she didn't disappoint at this one either.
6.

 

Cynthia Erivo at the Grammys 

Getty Images
Cynthia Erivo attended the Grammys in a custom look from a Louis Vuitton gown to the 2022 Grammys. Her dress was styled by Jason bolden. 
A fan praised her, which caught our attention.  
Its_by_gods_grace wrote "Cynthia is black royalty. She sings golden notes… she needs rose petals when she walks around…." 
7.

     

Saweetie at the Grammys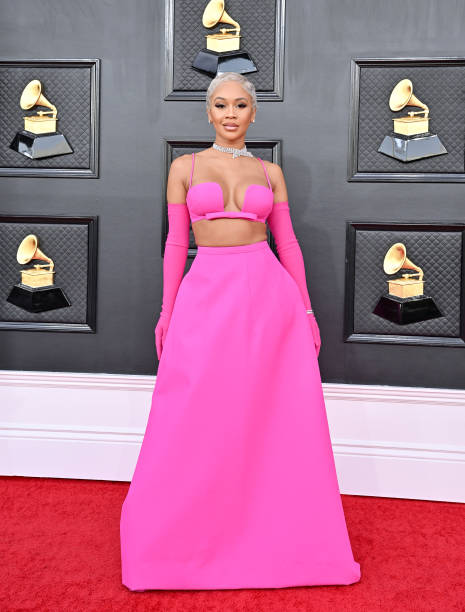 Getty Images
Saweetie attended the Grammys in a custom Valentino FW22 outfit to the 2022 Grammys. Her look was styled by Timothy Luke.
She decided to try a new look after her fans complained about her BBL fashion. 
A different silhouette and accessory fit her perfectly. 
This is our list of the Grammys best dressed females at the Grammys. Which celebrity do you think would have made it to this list if they attended the Grammys? 
About Author