The most memorable Met Gala looks are the ones that follow the theme. Make references to late superstars, icons, and fashion designers. In the end, what matters is what individuals and their fashion designers/stylists put into their outfits, regardless of the theme.

Alicia Keys, Blake Lively, and Janelle Monáe were among the most memorable Met Gala looks on this year's Met Gala red carpet.The fashion biggest night is back and from the guest list to the red carpet, this year's ball was bigger than ever before.

After several pandemic-related delays, "fashion Oscar" returned to its traditional spot on the first Monday in May for 2022, with "In America: An Anthology of Fashion" as the evening's theme, "Gilded Glamour" as its dress code, and a coterie of A-listers on hand to co-host, including Blake Lively, Ryan Reynolds, and Regina King.

The carpet was pretty spectacular. Below, see our most memorable Met Gala looks of 2022 picks from the evening, including Lively Lady Liberty-inspired Atelier Versace look, Kim Kardashian's ode to Marilyn Monroe, Alicia Keys' Empire State-minded Ralph Lauren gown, SZA, Nicki Minaj, Cardi B and others.
Most Memorable Met Gala Looks 

Blake Lively

This gala co-chair understood the assignment. She paid homage to New York City landmarks. Her Atelier Versace look included an Art Deco bodice inspired by the Empire State Building and a tiara and skirt that nodded to the Statue of Liberty — the latter quite , by transforming from copper to green in the middle of the red carpet. The train was even embroidered with the same constellations painted on the ceiling of Grand Central Station.

Kim Kardashian

Nodding to the night's "In America" theme in a very different way, the reality star paid homage to Marilyn Monroe in the exact dress the blond bombshell star wore to sing "Happy Birthday, Mr. President" to John F. Kennedy in 1962. As the multimillion-dollar museum piece couldn't be tailored, Kardashian lost 16 pounds in three weeks to fit into the historic garment — and even dyed her hair platinum to embody the "Some Like It Hot" star.
Now that's commitment. While others said she should have left Marilyn Monroe's dress alone. 

Alicia Keys

The "Empire State of Mind" singer repped the concrete jungle where dreams are made of with her sparkling silver Ralph Lauren gown and sweeping cape featuring the Manhattan skyline rendered in crystals. 

Billie Eilish

Billie Eilish wore a corseted bodice, long lace sleeves, and padded bustle, the multiple Grammy winner's pastel-hued Gucci gown was a fitting choice for the Gilded Age-themed fete and made Eilish look like she'd stepped out of a John Singer Sargent painting.

Janelle Monáe

"This is gilded glamour from the future," the musician said of their sleek, shimmering Ralph Lauren gown, which included a silver striped hood and bib. Gorgeous!

Kaia Gerber

Cindy Crawford's model daughter, who attended the ball with boyfriend Austin Butler, looked like an Art Deco goddess with her waist-length curls and sequined Alexander McQueen frock.
Gemma Chan

The "Crazy Rich Asians" star posed in her Louis Vuitton lampshade dress and Art Deco-style scalloped cape.
The best celebrity looks from Met Gala 2022
Cardi B

The pop star wore a Versace look which is 100% pure gold and has over 250 Versace emblem pieces. She is a walking trophy. Her date for the night was Donatella Versace.

Nicki Minaj

It seems like the longest time since "The Anaconda" singer has been out on the red carpet. She missed last year's gala due to the covid-19 policy. At the Met Gala 2022, Nicki's baseball cap was a fashion moment. Nicki wore a black Burberry tiered tulle gown with ruffle and feather details paired with an oversized belt and a leather ball cap. She wore a modern twist on a gilded era look.

Lizzo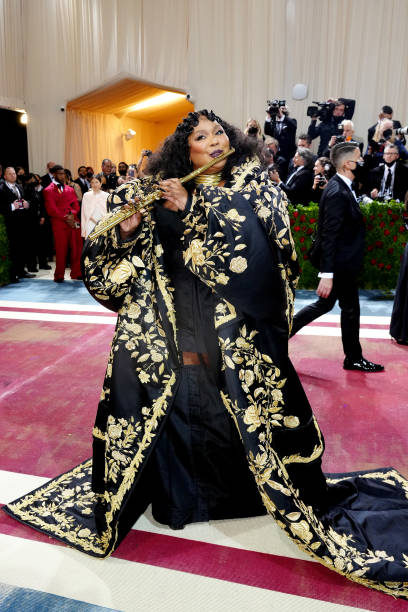 The multi-talented musician excited fans with a flute performance at the Met Gala 2022. She wore a black corseted dress with a skirt held together by gathers. Her look and performance were in line with the theme. Her outfit was designed by Thom Browne. 
Kylie Jenner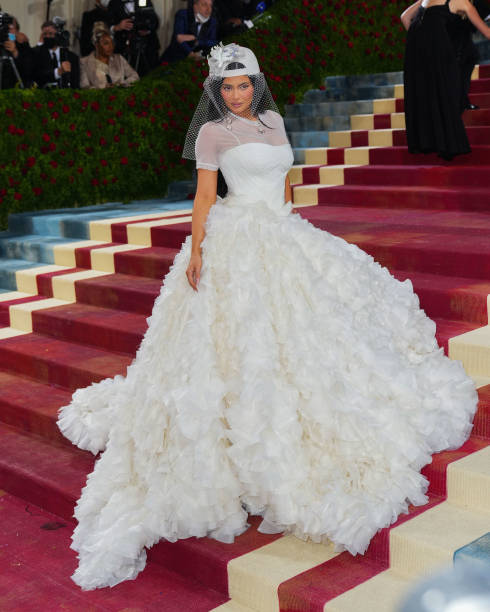 Kylie Jenner dresses like a high-fashion bride as she returns to the Met Gala after welcoming her baby boy. The reality Tv star wore an off-white bridal gown to the Met Gala 2022. The business mogul wrote a note for Vigil as seen above. 

Sza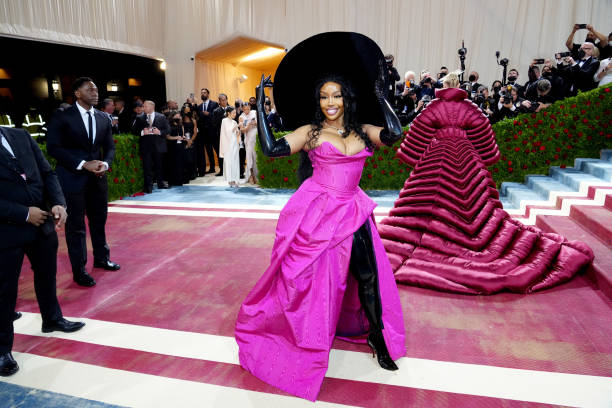 Sza wore a Vienne West Wood outfit to the 2022 Met Gala. Her dress was in line with the American Gilded Age and is one of the most memorable Met Gala looks. 
FREQUENTLY ASKED QUESTIONS 

The most expensive Met Gala looks

Kim Kardashian wore the most expensive Met Gala look in 2022. Her outfit was sold to Ripley's in 2016 for $5 million at Julien's Auction. 

Why are Met Gala outfits weird?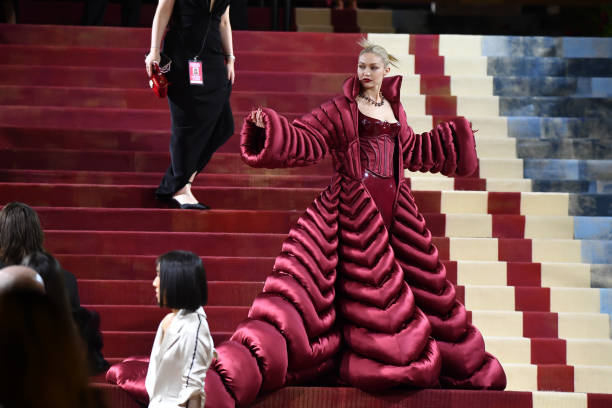 Met Gala outfits are weird because it is an opportunity for fashion designers and creatives to showcase themselves. They are advised not to follow fashion rules but to make unusual and freaking dresses that grab the attention of the media and public.  

These are the most memorable Met Gala looks in 2022. Don't forget to join our email list. 
About Author